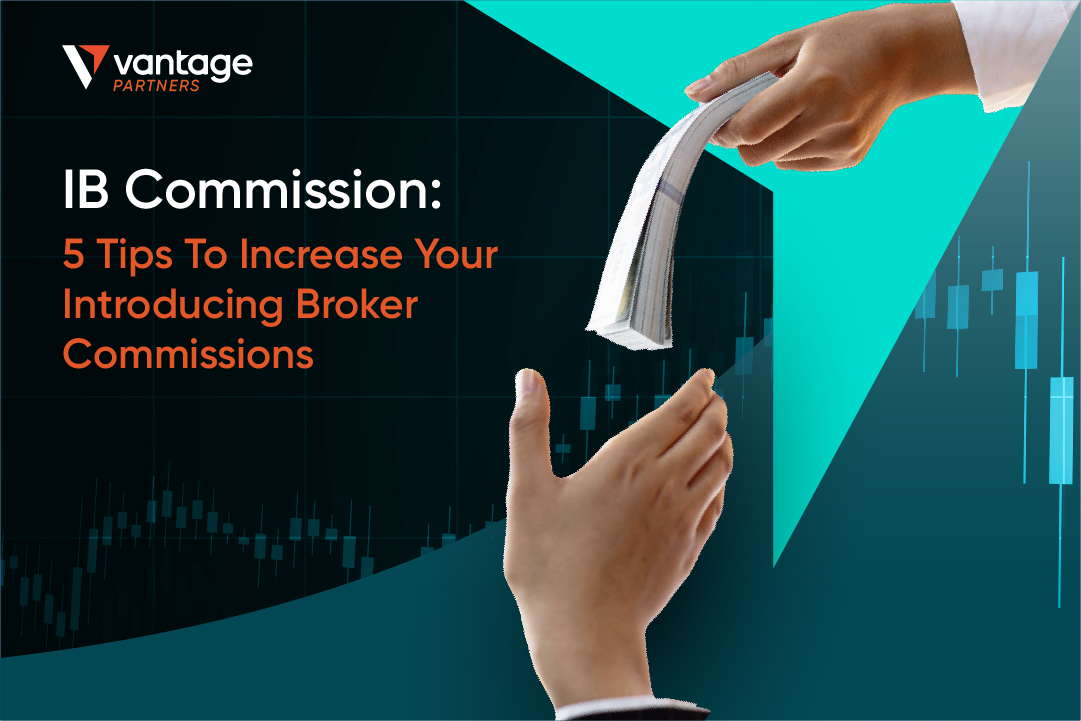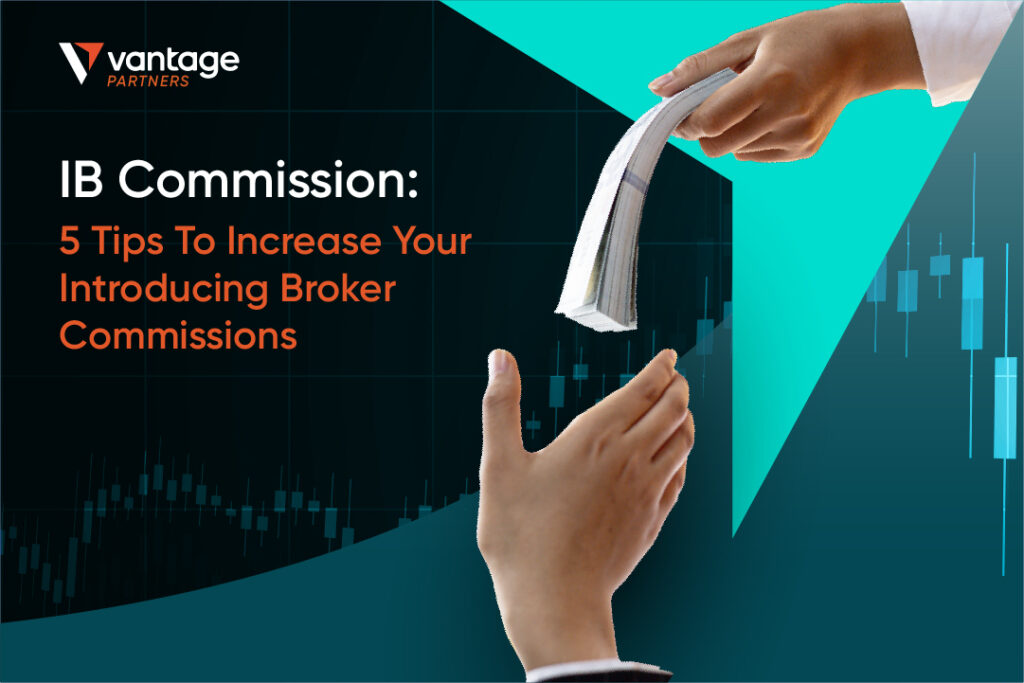 What is an Introducing Broker (IB)
An Introducing broker, also known as an IB for short, is a third-party agent who facilitates connections between broker firms and trading platforms with traders and investors.
They play a pivotal role in the financial markets by fulfilling two essential purposes:
Expanding the client base for brokers
Improving the trading or investment experience for traders.
Purpose of an Introducing Broker
The primary objective of an IB is to help brokers attract and acquire new clients. By leveraging on their expertise, networks, and marketing strategies, IBs effectively promote their services and offerings of broker firms to a wider audience.
IBs recognise that navigating the financial markets can be complex and overwhelming for individual traders, particularly those who are new to trading or lack specialised knowledge. Thus, they strive to provide traders with an enhanced trading experience, guiding them along their journey.
Be it answering the queries of clients or providing clients with educational trading materials, IBs are there to help with the support and resources from their broker. This is turn will lead to clients gaining confidence and trading more with the broker.
As intermediaries, IBs can leverage their industry networks by tapping into their extensive network of contacts, including fellow traders, investors, financial professionals, and industry influencers, to refer potential clients to their broker.
IBs can also capitalise on the partner broker's resources and expertise by collaborating and creating joint marketing initiatives such as educational content creation, webinars or seminars. By offering valuable insights and relevant content, IBs can efficiently refer traders towards brokers that align with their specific needs, preferences and trading goals.
Introducing Broker Features
For their efforts, IBs earn a commission or rebate. This is paid out by the brokerage or trading platform they represent, usually from the fees resulting from the transactions made by a trader or investor.
After partnering with a broker, IBs work to seek out and recruit traders and investors, referring them to the partner brokerage. But simple referrals aren't all that IBs provide – it is not uncommon to find IBs offering personalised service to their clients, such as customer support, trading advice and assistance, investment education and recommendations, and the like. This fosters a closer relationship with traders and investors, which may encourage them to ramp up their trading activity.
IBs are independent third parties that work on their own. The more clients they refer to a partner broker, and the more trades those clients make, the more commissions and rebates an IB can earn.
Why become an Introducing Broker?
Earn passive income
As an IB, you will earn a rebate based on the trading activity of your clients. This means that each time your client closes out a trade, or fulfils a trading requirement, or carries out specific transactions, you will earn some money.
This is independent of any effort from you – you will earn your rebate as long as the eligibility criteria is satisfied. Thus, being an IB allows you to establish a stream of passive income, which increases as your client base grows over time.
Be your own boss
Another reason to become an IB is that the role essentially allows you to be your own boss, where your success is largely in your own hands. You decide your own work hours, where you will work from, how many clients you want to sign up each week or month, what services you will provide, and etc.
Because the amount of rebates you are entitled to is directly tied to your efforts, dedicated and hardworking IBs have the ability to potentially boost their own earnings.
Low barrier to entry
Becoming an IB is easier than you might think. Your objective is to recruit clients and introduce them to a partner trading platform, and you have complete freedom in how you go about achieving this.
You could be a content creator introducing beginners to the basics of investing, a blogger covering personal finance, an educator teaching the ins and outs of trading, or a professional offering investment advice and support services – to name just a few examples.
So, no matter your educational background or career profile, you can find success as an IB simply because the role is so flexible.

Who can sign up as an Introducing Broker?
Anyone can sign up as an IB, as long as you fulfil the requirements of the broker you are aiming to partner with.
Different investment platforms may have different requirements, depending on the jurisdiction they are licensed to operate in. For example, there may be restrictions based on nationality – so you may not qualify as an IB if you're a citizen of a country the broker is barred from recruiting from.
Note that while any qualified party (individuals and companies included) may sign up as an IB, not everyone will automatically find success and earn a healthy passive income stream from the get-go.
It takes time and dedication to build up your client base and keep them engaged as active investors before you can start seeing the results you want.
Interested in joining an IB program? Sign up for the Vantage Introducing Broker (IB) program here. The program is designed to help you earn a volume-based rebate on every trade made by the clients you introduce to Vantage. Take advantage of Vantage's strong brand reputation, award-winning customer service, and superior IB infrastructure to maximise your IB potential.
Who is suitable for the IBs program?
The IBs program is best suited for those with a strong trader audience such as:
Educators
Signal Service Providers
FinTech Firms
Rebate Providers
EA Providers
Fund Managers
Financial professionals
Types of Introducing Broker Commissions
In a revenue-share commission structure, the IB is paid a percentage of the revenue generated by the referred client's trading activity. This can be a good option for IBs who are able to refer active traders with high monthly volume, or day traders with high monthly trade value. By referring high-volume or high-value traders, IBs can earn a larger commission based on the volume of trading activity.
Tiered Commission Structure
There are different tiered commission structures that IBs may be able to take advantage of in order to maximise their earning potential. Furthermore, some tiered commission structures may also provide bonuses or other incentives for meeting specific referral targets or achieving key milestones.
Tips to Increase your IB Commissions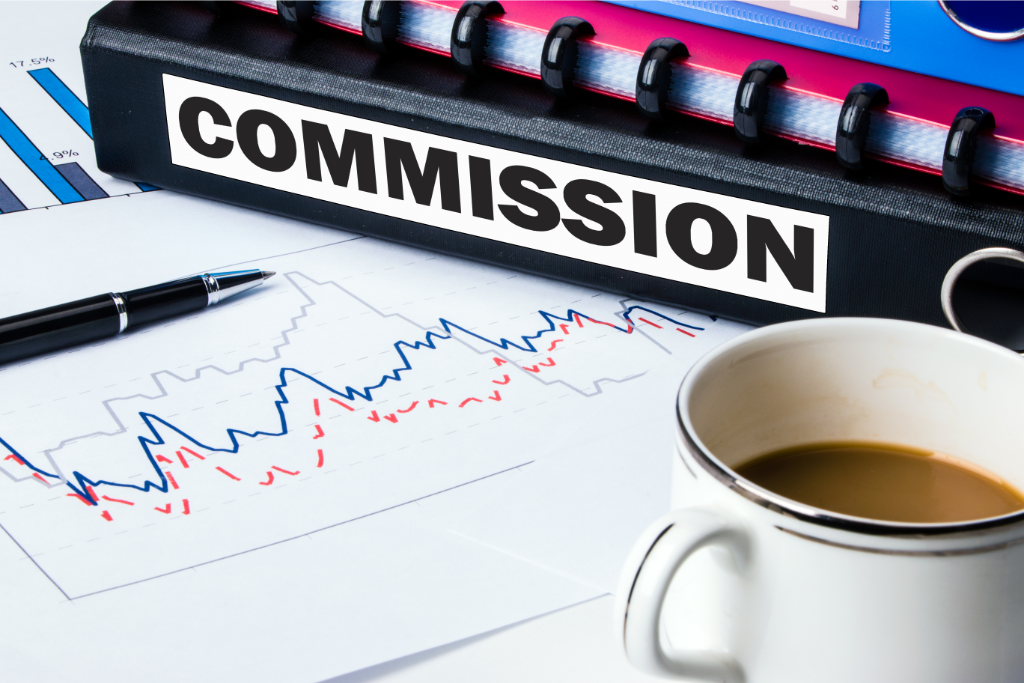 #1 Go beyond the basics
While you may not need a full-fledged degree in Finance or Economics, it is nonetheless important to have knowledge and experience in trading and investing. By displaying your expertise and experience, it will allow you to better attract potential clients, while putting you in a position to help your clients navigate their preferred markets.
Thus, you should be willing to go beyond a superficial understanding of trading and investing. That shouldn't be a problem if you're passionate about trading and investing; you'll naturally deepen your knowledge and experience as you go about your own journey.
You can accelerate your own learning by seeking out top-quality educational materials and content and keeping up with the latest macroeconomic trends and news.
#2 Provide valuable insights
IBs can also provide their advanced trader clients with valuable insights and analysis that can help them make more informed trading decisions. Many brokerages offer access to third-party research providers, which can give clients access to market analysis, economic data, and other valuable information that can help them stay ahead of the curve.
As an IB, you can take advantage of these research providers to add value to your client relationships and build a reputation as a knowledgeable and trustworthy trading professional. So, if you're an IB with advanced traders as clients, consider partnering with a brokerage that offers such robust research capabilities.
#3 Pick your niche
Different types of industries, or different investment asset classes can pay different rebates.
For instance, a forex broker may pay you a certain sum per lot, an equities trading platform may offer a portion of the spread on the transaction, and a commodity trading house may pay according to trading volume thresholds. It's up to you to choose which types of trades and rebate structure represents the best fit for you.
That's not to say that you have to focus only on a specific niche or two. You can start off specialising in certain markets, then expand your range to encompass other types of investment products as you go.
#4 Hold a long-term view
Once you've been accepted as an IB, it is true that you can start earning as soon as your clients begin trading. However, earning quick commissions early on doesn't mean you should expect overnight success.
Recognise that just like with any business, succeeding as an IB takes time and effort. Instead of churning through contacts that won't stay with you, invest in cultivating loyal, long-term clients – the sustained revenue they bring will add up over time, and is crucial in forming the foundation of your success.
Other helpful, long-term strategies include making sure that your clients stay active and engaged; ensuring top quality service and professional standards; cultivating an online presence; and building a great brand.
#5 Choosing the right online brokers to partner with
As an IB, your job is to bring your clients the best trading and investment experience for them; doing so will help ensure that your clients continue to make trades, which increases your commissions.
On the other hand, your hard work could go down the drain if you pick the wrong brokerage to partner. Therefore, it is important to partner the right broker – i.e., one that is:
Trustworthy, properly licensed and regulated
Offers commission-free trades, rebates, low transaction fees and minimum commission fees
Has a good range of different asset types to trade such as stocks, commodities, ETFs, and cryptocurrency trading
Has international trading capabilities to trade assets from all around the world.
Provides world-class customer service and support
Offers fair fees and charges to your clients
User-friendly client portal that makes it easy for clients to manage their accounts
Offers variety of advanced features for their trading instruments such as advanced charting
Additionally, it's important to review the trading conditions and fees established by the broker before becoming an IB.

Discover the benefits of Vantage IB
Made for individuals and corporations interested in earning ongoing revenue from the trading activity of their clients, Vantage IB offers among the best rebates and commissions in the industry.
Scale up your business with Vantage's Introducing Broker (IB) program. Earn up to $8 in rebates for every trade executed by your referred clients. Seamlessly manage your account with our cutting-edge IB client portal, all at your fingertips.
Join us to leverage on our strong brand reputation, award-winning customer service, transparent IB reporting, and superior multi-layered IB infrastructure. Discover the benefits of Vantage IB, and how it can act as the springboard to your success today.
Get started today and boost your earnings! Join the Vantage IB program here.